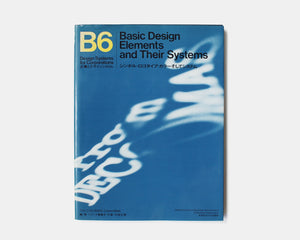 Design Systems for Corporations B6: Basic Design Elements and Their Systems by The CoCoMAS Committee, 1st ed., 1983. SANNO Institute of Business Administration Publications Department, Tokyo, Japan. 8.75 x 11.75, pp. 126 with Japanese and English text. Printed in Japan.
Uncommon Japanese import with an introduction from 1976 by CoCoMAS Director, Motoo Nakanishi featuring (9) corporate identity case studies from the USA, United Kingdom, Korea and Japan. including: Citibank (Anspach Grossman Portugal, Inc.), P&O (Wolff Olins Limited), Deloitte Haskins & Sells (Siegel & Gale, Don Ervin), Watneys (Pentagram Design, John McConnell), Kenwood (PAOS Inc.), Cummins (Paul Rand), Clarks (Pentagram Design, John McConnell), The Citizens National Bank (Young Jae Cho) and Washington Zoo (Wyman & Canaan Ltd., National Zoo Office of Graphics and Exhibits, Robert Mulcahy). Heavily illustrated in color (many uncommon examples) with summaries and captions throughout.
CoCoMAS is responsible for publishing important volumes (A, B and C Series and others) devoted to corporate identity. A fine softcover book with only a small tear near the spine of the printed glossy wrapper.